Regular price
$152.00
Sale price
$47.00
Unit price
per
Sale
Sold out
SAVE WHEN YOU GET THE 9 MOST POPULAR EBAY QUICK WIN VIDEOS!
This bundle comes with 9 of the best-selling Quick Win Videos from the eBay series!
The equivalent of getting two videos free, you'll get:
5 Ways To Sell On Autopilot

3 Ways To Get Customers To Buy In Bulk

Consistent Listing = Consistent Sales?

Are Promoted Listings Worth It?

Free Shipping Or Not
Should I Offer Returns
Bulk Edit Your Listings
Should I Allow Offers?
Auction or Fixed Price?
WHAT YOU'LL RECEIVE...
Link to access all 9 videos, delivered instantly after checkout!
THIS BUNDLE INCLUDES...
5 WAYS TO SELL ON AUTOPILOT
This is where the magic of eBay happens! When you have these things in place, sales happen on autopilot (without you having to be around!). You'll learn:

✅The 5 things you can do to put your sales on autopilot.
3 WAYS TO GET CUSTOMERS TO BUY IN BULK
Getting customers to buy multiple items is one of the best ways to boost your sales! In this video, you'll learn:
✅ 3 things you can do today to encourage bulk purchases.
CONSISTENT LISTINGS = CONSISTENT SALES?
Does listing daily result in daily sales? In this video:
✅ You'll see (surprising results) from my actual sales data with daily (and not daily) listing.
✅ You'll learn what it takes to make consistent sales.
✅ The one trick to keep sales coming in even when you're taking a break from listing.
ARE PROMOTED LISTINGS WORTH IT?
Not sure what promoted listings are and if they are worth it? In this video you'll::
✅ Learn what promoted listings are.
✅ Discover two easy ways to promote your listings.
✅ See real data that shows what you can expect when you promote.
FREE SHIPPING OR NOT
Should you be providing free shipping for your customers? In this video you'll learn:
✅ Two ways to determine if you should offer free shipping.
✅ 4 do's and don'ts when it comes to shipping.
SHOULD I OFFER RETURNS?
Wondering if you need to offer returns on eBay? In this video you'll learn:
✅ If you should offer returns.
✅ The one reason to consider offering returns.
✅ Expected return rates.
✅ The one thing NOT to do when and if you offer returns.
BULK EDIT YOUR LISTINGS
One of eBay's strengths is the ability to be able to manage and edit listings in bulk. In this video you'll learn:
✅ Which listing components you can edit in bulk.
✅ How to edit hundreds of listings with the click of a button.
SHOULD YOU ALLOW OFFERS
You want to make the most money for your items, and rightly so! In this video you'll learn:
✅ If you should allow offers on your items.
✅ An easy strategy to make sure you're getting top dollar.
AUCTIONS OR FIXED PRICE
Say goodbye to confusion and chose the right listing type every time. You'll learn:
✅ Why this listing type is best in most cases
✅ An easy method for choosing the best listing type for your item
Consider also...
Making Sales On eBay While On Vacation
WANT AN EVEN BETTER DEAL?
Check out our membership program: The Empowered Reseller, and enter 20OFF at checkout to lock in a 20% savings for life!
These are digital products. Nothing physical will ship.
View full details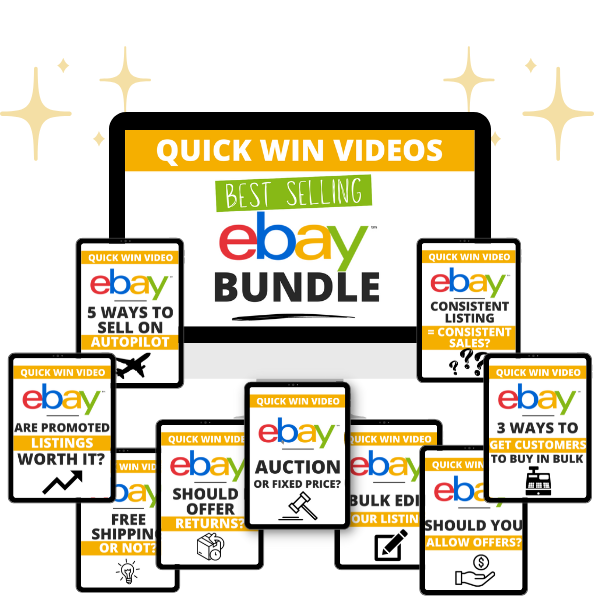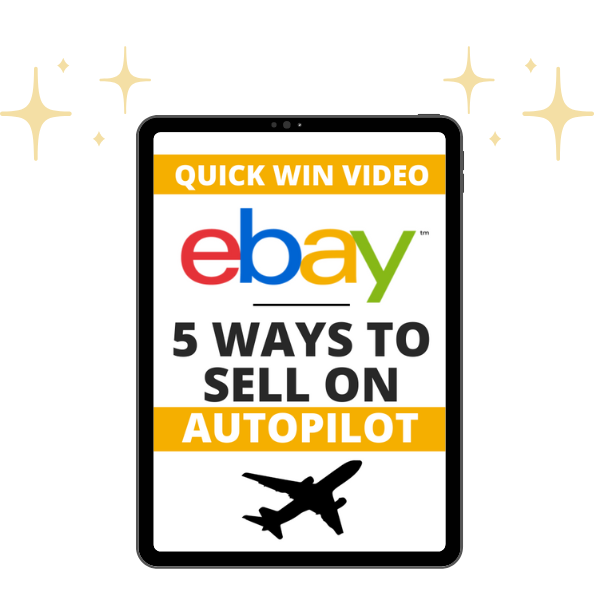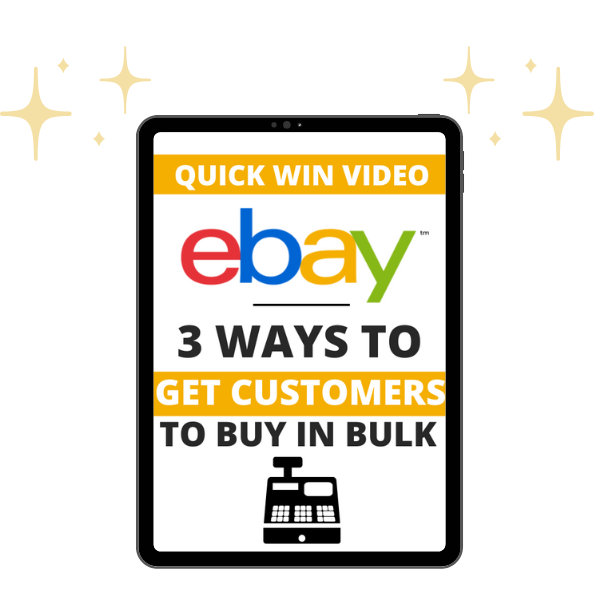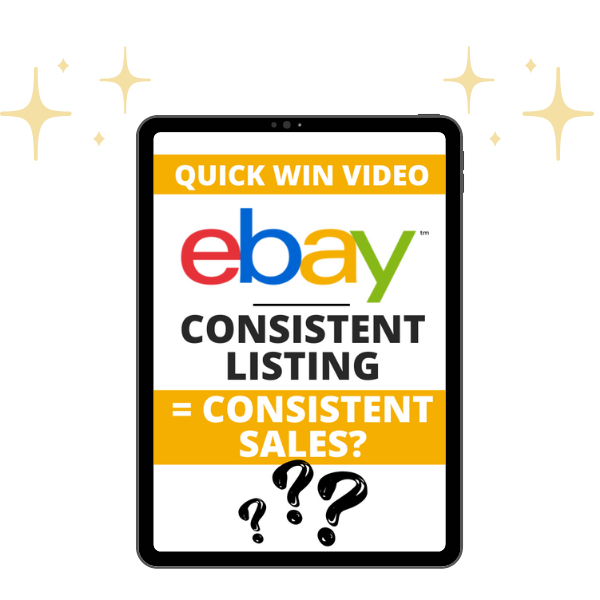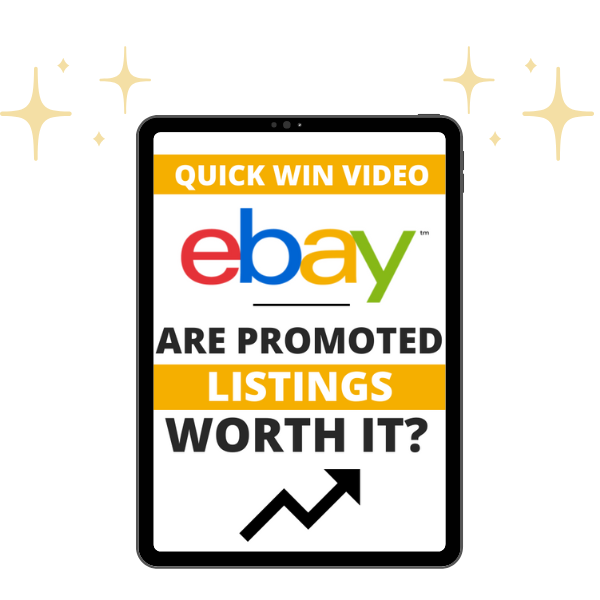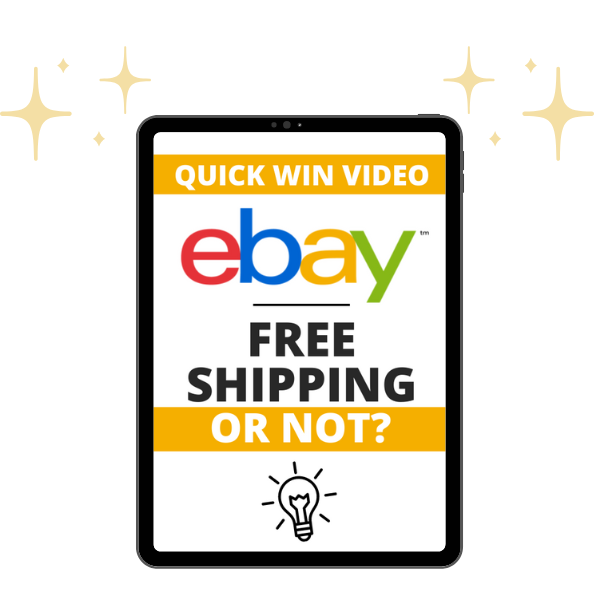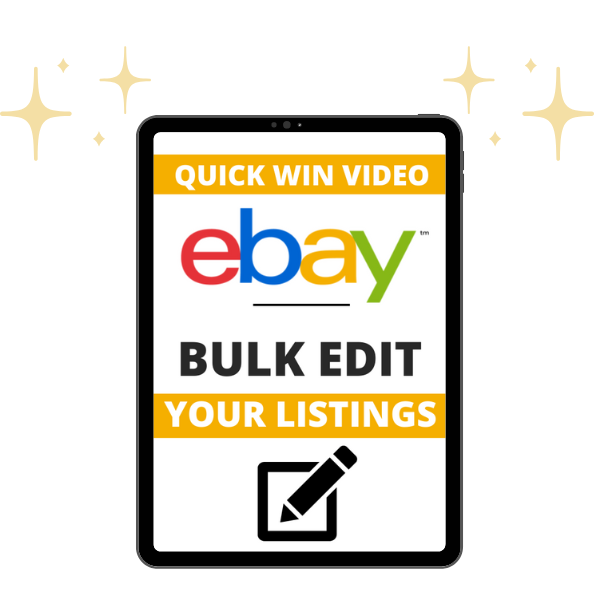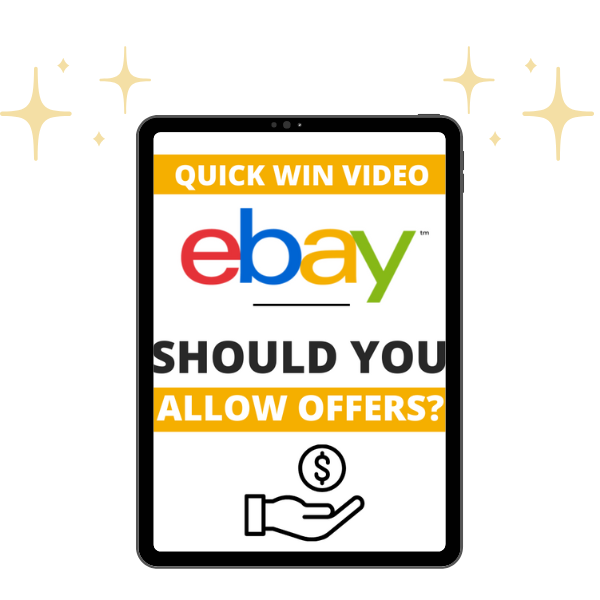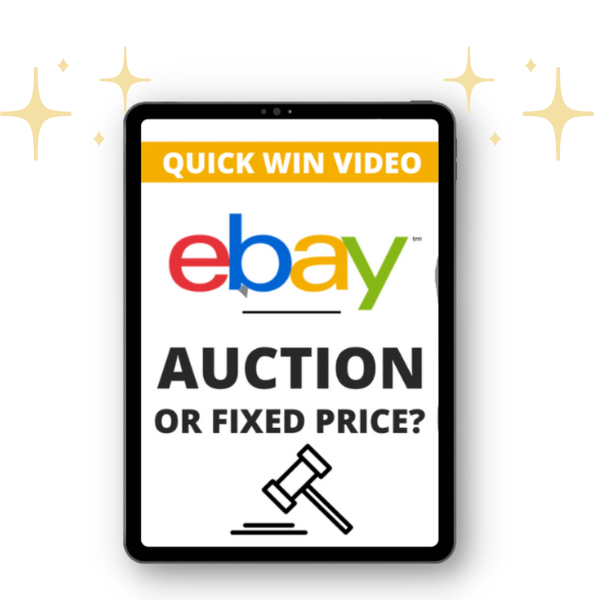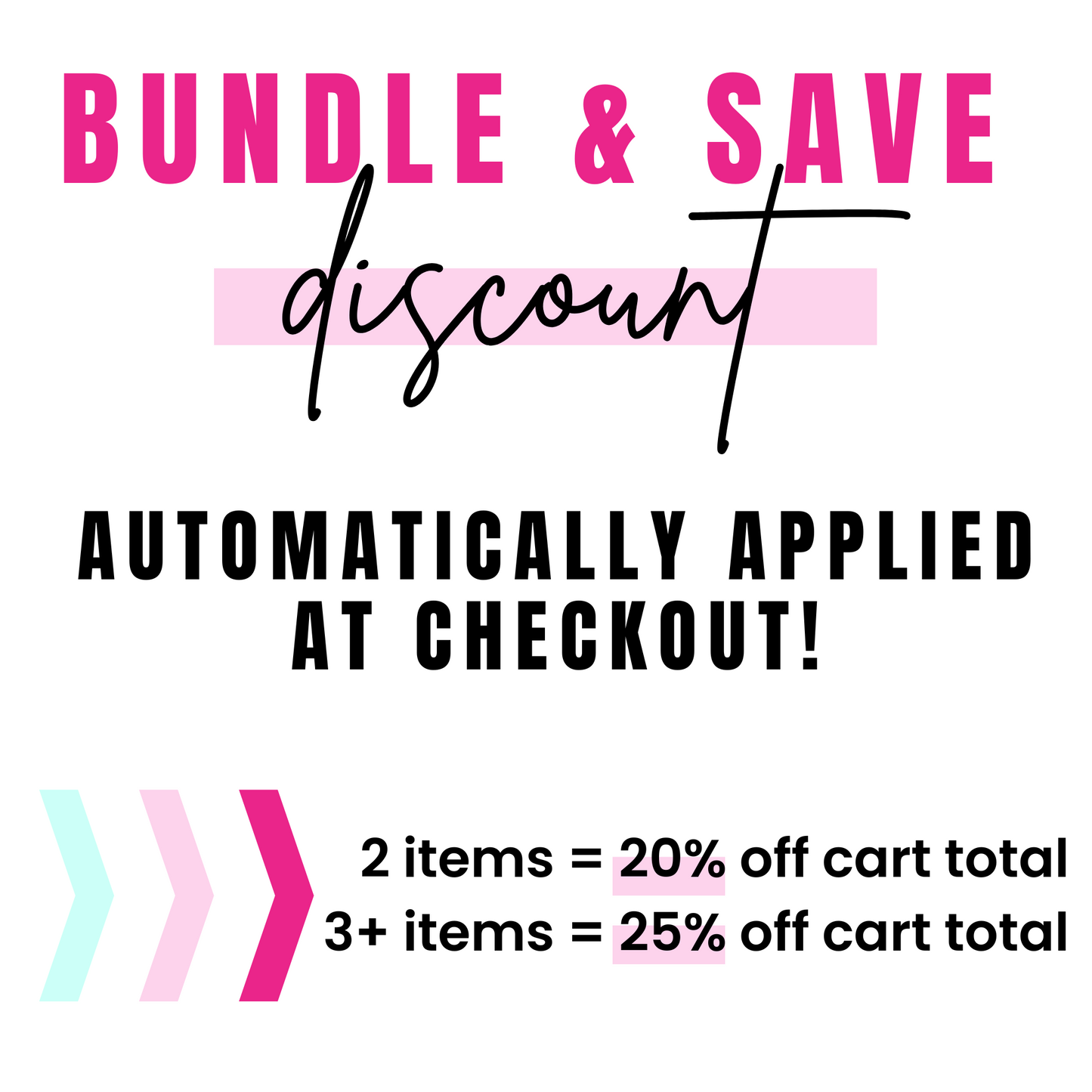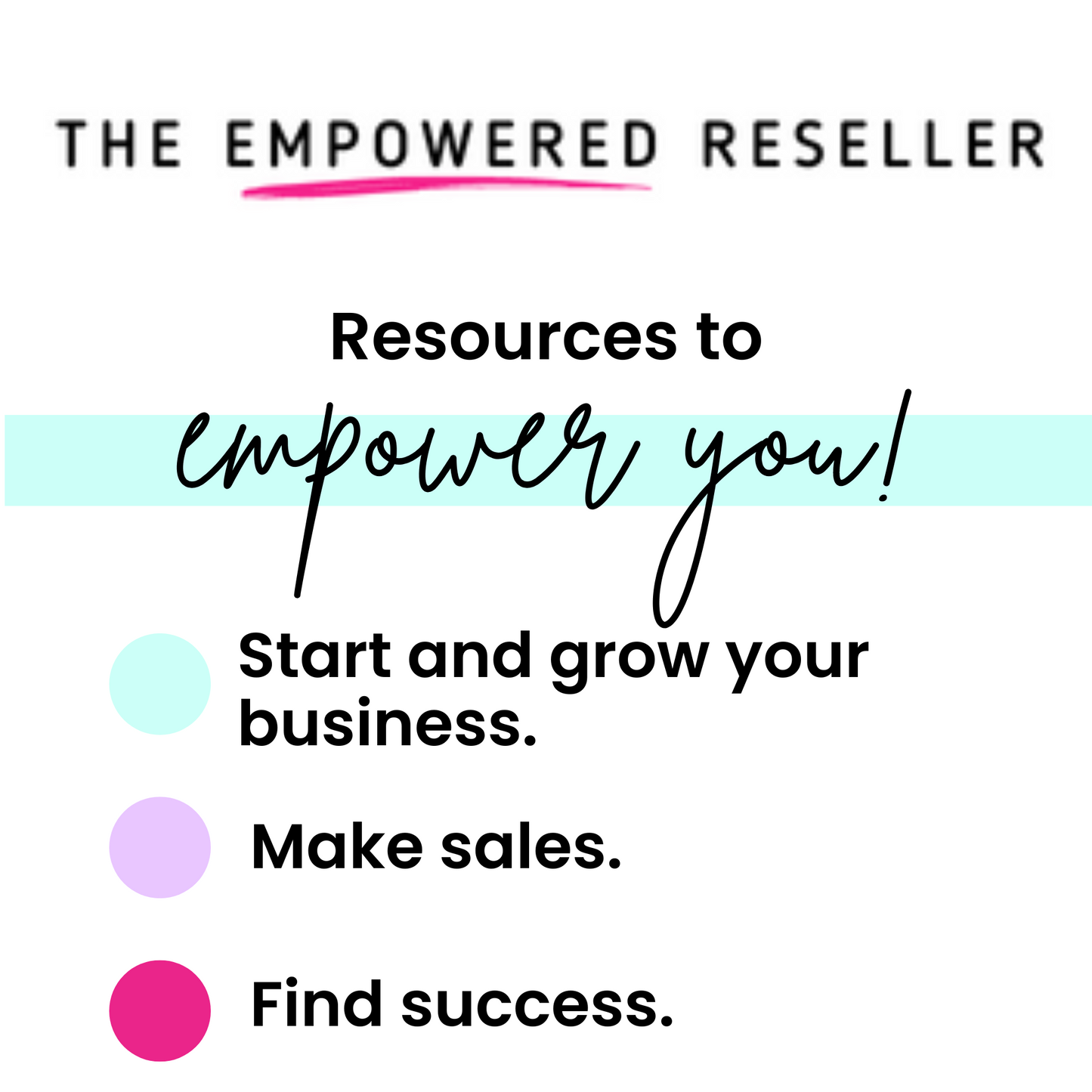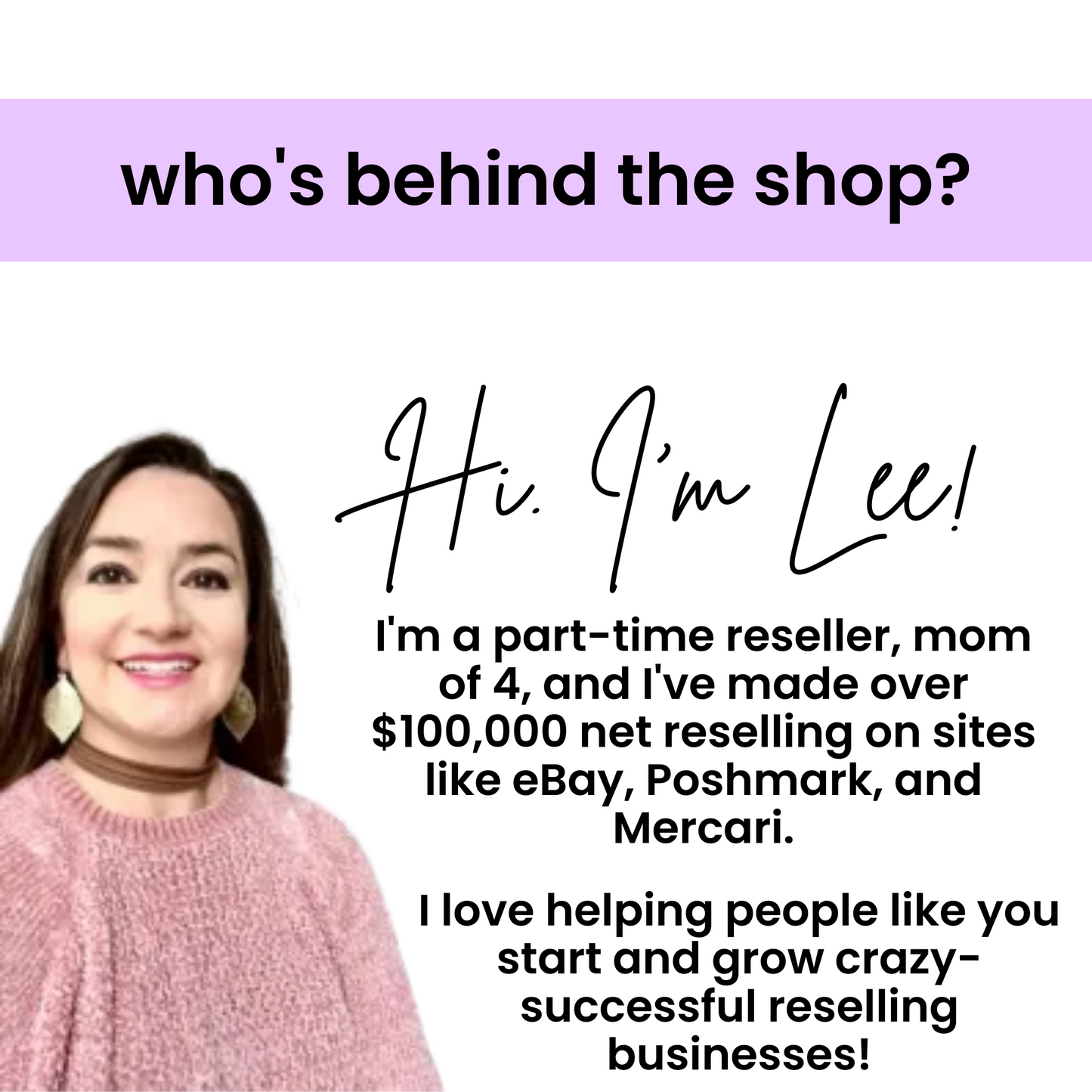 BUNDLE & SAVE
Automatically save 20% when you get 2 or more items!
Very Informative
I gathered valuable information from the videos and made some changes to my listings. Haven't made sales yet but keeping positive!