Regular price
$97.00
Sale price
$47.00
Unit price
per
Sale
Sold out
SLOW SALES DURING THE SUMMER ARE TOTALLY AVOIDABLE (WHEN YOU HAVE THE RIGHT INFORMATION)
In this fast-paced course, you'll get 5 bite-sized lessons to help you avoid having a slow down in sales, and to keep your sales strong all summer long!
Here's what you'll learn:

Lesson 1 - Expecations for Summer Selling
Summer slump - is it a real thing?
The real reason behind slow sales (and what to do about it)
4 easy ways to avoid the summer slump (without sacrificing your summer!)
How you can use summer to get as a launch pad for having amazing Quarter 4 sales
Lesson 2 - What's Actually Selling During The Summer
How to think like retail stores so you can identify the things that are actually selling
About the shift that's about to happen (that's imperative to having strong sales), so you can be prepared for it.
What to do with "out-of-season" items so reselling doesn't take over your house (or overwhelm you)
Lesson 3 - What You Should Be Sourcing
The 3 categories that should be front and center in your mind when sourcing
The specific items to source for big profits now!
Lesson 4: Building Your Summer Schedule
3 simple ways to build flexibility into reselling so it fits with your summer lifestyle
How you can make consistent sales without working constantly or even every day
The ONE THING to do to ensure that you don't see a drop in sales this summer
Lesson 5: Planning Around Vacations
The important differences by platform when it comes to vacation settings
How to bring sales in even when you're away
The ONE VACATION-REALTED MISTAKE that can hurt sales for months (and how not to make it)
WANT AN EVEN BETTER DEAL?
Check out our membership program: The Empowered Reseller, and enter 20OFF at checkout to lock in a 20% savings for life!
This is a digital product. Nothing physical will ship.
View full details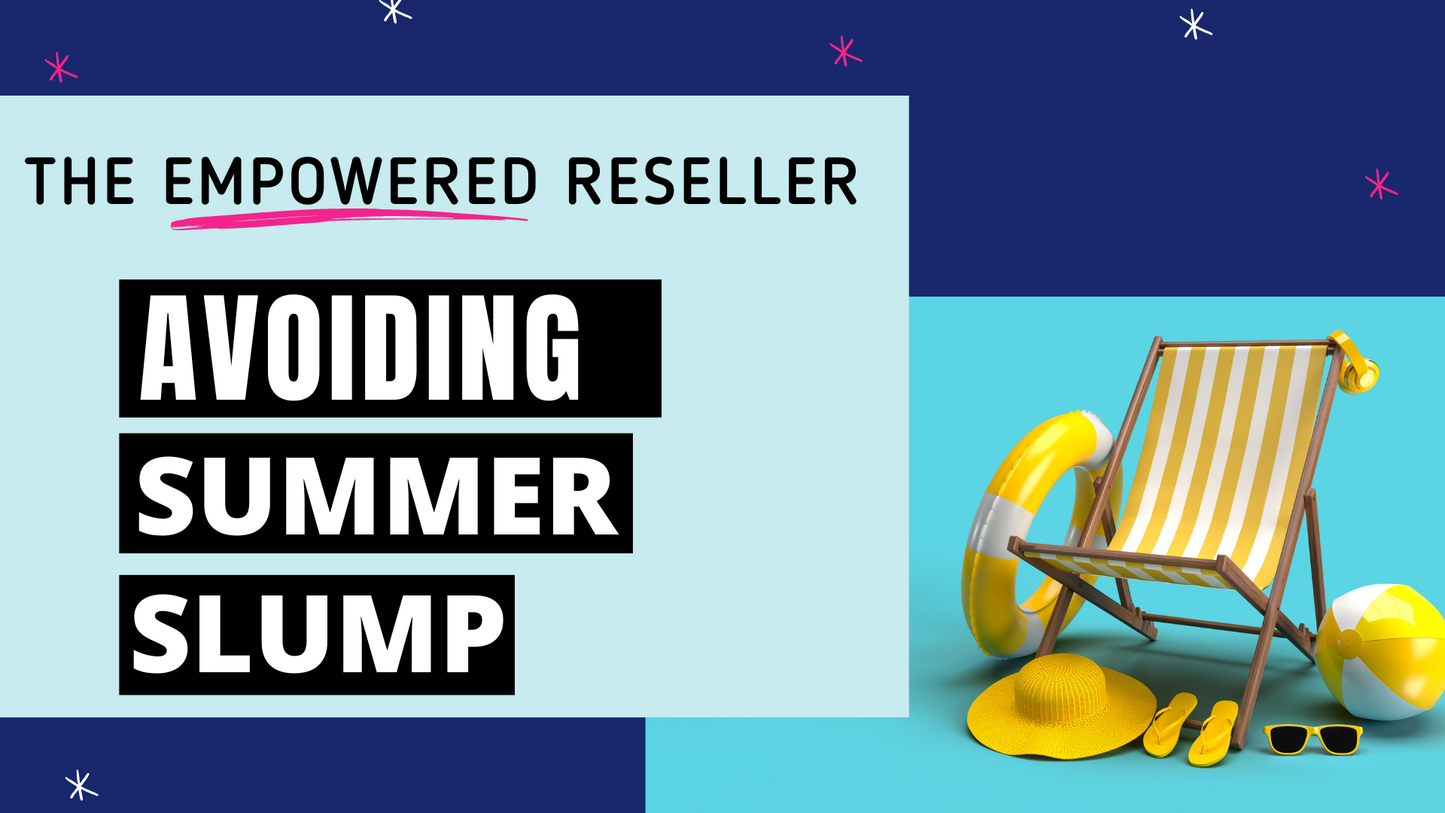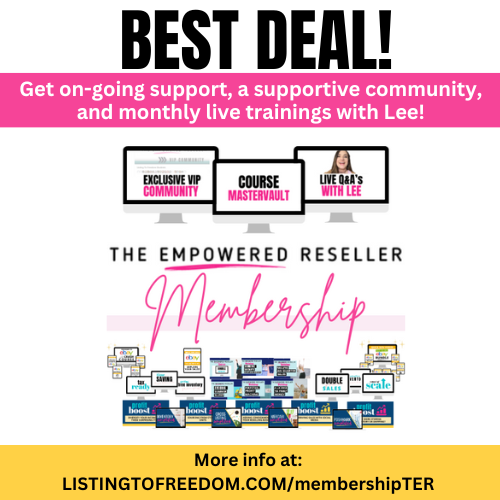 BUNDLE & SAVE
Automatically save 20% when you get 2 or more items!